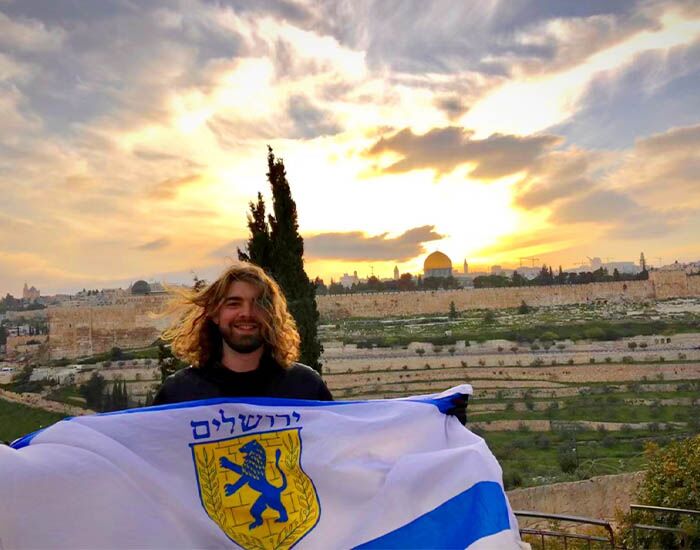 Adonai has put a book on our hearts and in our spirits that is for the global Body of Messiah, a blueprint for the end times generation of men and women of every age and nation who are being called as witnesses of Yeshua from Jerusalem to the ends of the earth and back. These "Zons of Zion" are according to the Father's heart and love what the Father loves.
In this book we will explore what being a son of Zion really looks like according to Scripture, and why Zion, Jerusalem, is so important in these end times, not politically, but according to Adonai. What is the connection between the heavenly Zion and the earthly one? How can we rebuild the Tabernacle of David in these end times, and what does that look like? We will delve deeper into the mystery of what we as trees of life as Scripture describes us means in its fullness and how our fruit always matches our roots. We will look closely at the great importance of the Biblical times and seasons and where we are today according to the Word. We will give you the true definition of Zionism that is so loosely tossed around today, and delve deeper into the importance of the Hebrew roots and its common misconceptions that hinder rather than enrich our understanding of the Word. We pray this book will inspire, activate, and propel you further into your calling and destiny in the Most High.
5 years ago, the Holy Spirit sent Emmanuel Kilem and Lion Cooke from Jerusalem to what has now been more than 35 nations, living by faith and ministering as the Spirit leads them. Both Messianic Jew and "gentile" believer they operate as one new man, not one leading the other, but in oneness of the Spirit with Yeshua as their leader and the Holy Spirit as their guide and best friend. They are non-denominational ordained ministers operating in the fruits and gifts of the Holy Spirit for the glory of Adonai. Since they were sent two by two to the nations, their journey has been recorded via prophetic blog, recalling the encounters and miracles of Adonai along the way in each nation, city, Kehilah, family and individuals.
Now the time has come to officially write a book. Most people would consider their call to the nations unusual, but 1 Peter 2:9 reminds us that we are indeed a peculiar people. They are worshippers in Spirit and Truth (John 4:23-24), rebuilding the Tabernacle of David (Amos 9:11) everywhere they go operating in the prophetic in every sphere of society. They are prophetic mappers, praying, and declaring the Word of Adonai in key places as the Holy Spirit leads around the world partnering with the remnant to pave the way for the return of the King of glory.